JOHN'S EARLY BAND DAYS
John began playing guitar when he was 11 years old on a German-made Framus™ acoustic 6-string, which he got for Christmas. After spending all his free time learning his chords and some simple leads, after much pleading and begging, he talked his parents into buying him his first electric guitar, a German-made Hofner™ (The Beatles used these) with a whammy bar. At that time, he also had an Italian-made Selmer™ amp which was similar to a Vox™ AC-15 (The Beatles, Queen, etc., used these), later getting a Japanese-made Guyatone™ (The Ventures used these) with two cabs with 2-12s in each.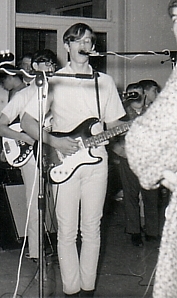 John's very first "band" was a throw-together unit of himself @ 12 years old, 2 other guitarists, a "singer", and a drummer, none of whom played or sang very well. Very quickly John and two of these players advanced well enough to begin performing at parties and small dances, adding in a new drummer and a singer who could move and sing with more authority.

The end result from about a year of hard learning and playing for school events transformed from "The Revisions" into "The Circuit". This band was comprised of John (14) on lead guitar/lead vocals, his best friend David Opper (14) on rhythm/lead guitar/vocals, his friend David Campbell (14) on rhythm/bass guitar/vocals, Larry Beck (14) on lead vocals/tambourine/cowbell, and Bobby Shealey (13) on drums who was a grade younger but a very good drummer and soloist. This band was the youngest band to play the American Teen Club, Jr. High, and High School Dances in Wiesbaden, Germany.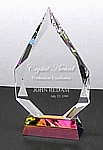 AWARDS
John has won several awards and is independently certified in musical engineering and producing, not to mention having many years of major concert, arena, club, T.V., radio appearances and performing. John has won awards for production, guitar, and bass.

John has also won trophies and ribbons for sports events in school, mostly for track. In Wiesbaden, Germany, he won his school's decathalon. John's favorite track sport was the 100-yard dash, which he won in Germany and also set a school record at that time (00:10:01). John won many times @ Western Boxing, Wrestling, and Tai Chi martial art tournaments. Football, soccer, tennis, swimming, bike riding, baseball, walking, running, ping-pong, billiards, and basketball, were and still are sports John enjoys and participates in when he can.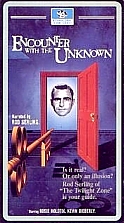 IN THE MOVIES
John was hired as an "extra" in three different movies, "Encounter With the Unknown" (1973, Rod Serling, "Twilight Zone" fame, filmed in North Little Rock, AR), "White Lightning" (1973, Burt Reynolds, filmed in Benton, AR), and "Smoky and the Bandit" (1977, Burt Reynolds, Sally Fields, Jackie Gleason, filmed in Atlanta, GA).

John was invited by an ex-girlfriend from High School, who was dating Jimmy Dean's (Singer, Actor, Jimmy Dean Sausage) business manager at the time, to audition for the four-segment "Encounter With the Unknown" compilation movie.

John met Burt Reynolds once while performing regularly at Burt's Alma Mater, Florida State University in Jacksonville, Florida, at the University concerts and various clubs in Jacksonville, and he suggested for John to audition as an "extra" in his movies.

John did a lot of acting in school plays throughout his primary school years, beginning in 7th grade while in Wiesbaden, Germany. He always loved acting, although always had a heck of a time remembering all his lines, improvising many times and throwing off cues for the other actors, but always managed to get through the plays without the audience knowing too much.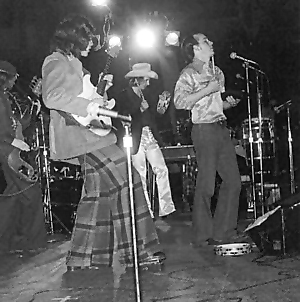 CONCERTS
John's first experience in the concert arenas was in 1967 at Rhein Main Hall in Wiesbaden, Germany, where he sat in with The Troggs, their biggest hit being "Wild Thing". John was only 14 years of age. This experience gave John "the bug" to fervently pursue his music.

John has shared the stage with many great artists in varying genres such as ZZ Top, Edgar Winter, Santana, Greg Allman, Pat Travers, Styx, Dr. Hook & The Medicine Show, Three Dog Night, Badfinger, Grand Funk Railroad, Mark Farner, Blue Oyster Cult, Barbara Fairchild, Sammi Jo, Sammi Smith, Kevin Black, Tres Hombres (Billy Bob Thornton on drums!), The Lords, MC5, Flavor, Ted Nugent, Steppenwolf, Cameo, Tower of Power, Trapeze, and too many more to mention.

This particular photo was taken when John's band "Happy Jack" performed as opening act for Dr. Hook & The Medicine Show at Barton Coliseum, Little Rock, AR, in 1973. "Happy Jack" was almost signed to A&M Records. They were a six-piece rock band with Steve Wright on vocals/percussion, Bobby Ziegler on vocals/percussion, Wayne Winston on bass, Kenny Hall on drums/vocals, Ron Hall on keyboards/vocals, and of course John on guitar/vocals.
MARTIAL ARTS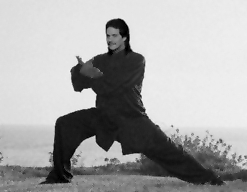 John began his interest and studies in the martial arts while in Saigon/Cholon, Vietnam. He began with Judo, but quickly changed over to Tai Chi Chuan's "hard style", as well as learning the flowing "soft style" commonly used as exercise. He also trained in Gung Fu and a bit in Aikido. Aikido is Japanese, sort of a distant cousin to Tai Chi.

John's first teacher was Sifu Yang, who came from Kowloon, China, and spoke no English having an interpreter for all lessons. He was a Master in both Tai Chi Chuan and White Crane Gung Fu. John also boxed and wrestled Western Style during his school years. John no longer does any tournaments, not since many years ago. He likes to keep in form, but, did not particularly enjoy participating in "the shows" with so many restrictive rules, as Tai Chi hard-style has many crippling and fatal techniques.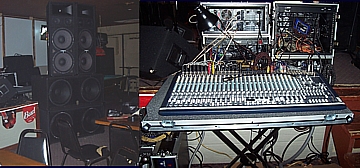 RDM PRODUCTIONS & RECORDS
John was the owner of RDM Productions from 1973 - 2008. John had two main systems, one for clubs and one for concerts. John and his associates provided sound production for many local artists and many international artists such as Edgar Winter, Keith Urban, Emerson Drive, Blackfoot, Pat Travers, Steppenwolf, Head East, ZZ Top, Gregg Allman Band, Tres Hombres (with Billy Bob Thorton on drums!), Tracy Nelson, Rusty Weir, Kansas, Barbara Fairchild, Sammi Jo, Davis Daniel, Dean Dillon, Mark Farner (Grand Funk), Blue Oyster Cult, Killer Bees, Santana, and too many more to mention.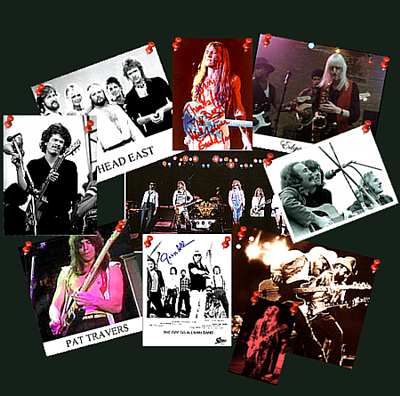 Along with RDM Productions, John's former sound company, he began doing his own recording of bands, starting out as a way for bands to have inexpensive demo tapes. Before John knew it, he was beginning to get more sessions than he could handle due to his performing schedule, which were averaging 6 nights every week.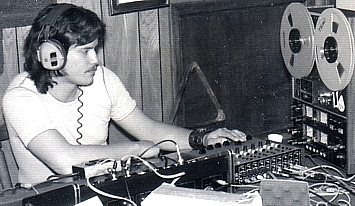 In 1976, the year John's oldest son was born, RDM Records was also born. Sort of an early "indie" label for unsigned regional artists needing any recording done. Unfortunately, John did not have as much time as he'd like for this, so concentrated mostly on his own performances. Many good recordings for sale were done, a few cassette tapes and CDs of John's material and some of his bands'. "Zeke" Kenny Phillips, a Grammy Award Winner with Robin Williams, was a friend of John's and a huge influence upon his studio and live sound skills. They worked together in bands, live production, and at the French Market Mall Studios in OKC, OK off and on during the years 1976-1980. Also, John was Kenny's best man for his first marriage in OKC, OK.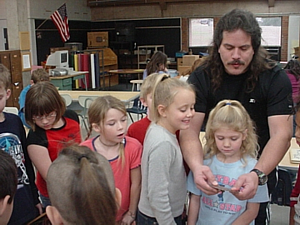 JOHN AT HIS SONS' SCHOOLS
As a father of four sons, John was as active in his sons' schools as his schedules allowed. He went almost daily to drop off and pick up his two youngest sons during Elementary School days. John participated in many school functions and events, visiting with his sons' teachers, students, parents, and faculty on a regular basis.

This photo was taken when John was showing his youngest son's 3rd grade class many items from the Orient when John lived in Saigon, Vietnam, and when visiting Japan, Hong Kong, China, and Thailand. As John's mother is half British and half Burmese, he also brought a few Burmese items for the children to view. Both his son's teacher and the children enjoyed all the items, asking many questions about them.
---