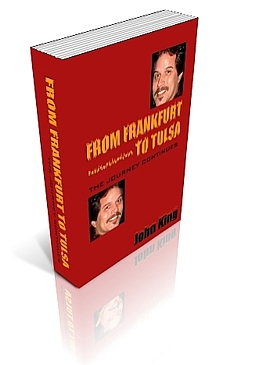 FROM FRANKFURT TO TULSA

This e-book is about John's life's journey from his birthplace in Frankfurt, Germany to Tulsa, Oklahoma. This true real-life story encompasses all facets of John's life and experiences from his travels around the world as an "Air Force Brat" and musician. It includes many stories about his love for children, music, poetry, philosophy, martial arts, boxing, tennis, customized vehicles, bowling, track & field, swimming, family, and friends, just to name a few. An interesting story which will make you laugh, smile, cry, and much more.
$29.99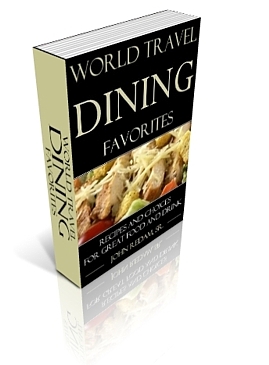 WORLD TRAVEL DINING FAVORITES

This e-book is about John's favorite food dishes and beverages from around the world. John was an "Air Force Brat", born in Frankfurt, Germany, lived and visited places such as Liverpool England, London England, Wiesbaden Germany, Paris France, Geneva Switzerland, Saigon Vietnam, Hong Kong, China, Austria, Belgium, Turkey, India, Pakistan, Japan, Thailand, the U.S., and more. John learned a lot about their diverse tastes in food and drink, and contains John's favorites.
$24.99