John has performed as lead vocalist, guitarist, bassist, keyboardist, percussionist, drummer, engineer, and producer in all genres for many years and in many, many shows, in clubs to arenas around the world. The following photos are just some of the bands who John performed with.
---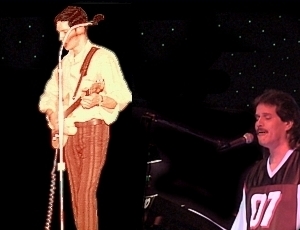 John & John photos from 1967 and 2002. John sat in with The Troggs (Reg Presley, Chris, Pete, & Ronnie - "Wild Thing", "With A Girl Like You", etc.) at Rhein Mein Hall in Wiesbaden, Germany, in 1967. Back in those early days, John played a Hofner™ guitar through a Guyatone™ mini-stack amp rig. John used an Arbiter Fuzz Face™ and a Vox Crybaby Wah™ as his only effects at that time.

While he was playing keys/guitar/vocal in the Country/Rock venues, John performed with the Belamy Brothers in 2002, at the former Hall of Fame, Tulsa, OK. Throughout 2000 - 2002, John performed many concerts at this club during that time period. In addition to the Belamy Brothers, he opened for others such as Clay Davidson, Eddie Raven, Hank Williams III, etc. At the Clay Davidson show, his roadies accidentally took off with John's keyboards and the guitarist's guitar and amp, all the way to Lake Charles, LA. It took over two weeks to recover the gear.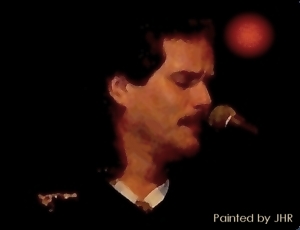 John, when with Touch of Class performed in concert with Mark Farner (Grand Funk - "I'm Your Captain", "American Band", "Footstompin' Music", etc.) in Tulsa, Oklahoma in 1990, at The Windjammer. John got a standing ovation for "Vehicle", Ides of March. You can listen to a clip of this live song by clicking here (Real Player needed - download for FREE on "Music" page).

John had the privilege of opening for Mark Farner's band, "Grand Funk Railroad", at Barton Coliseum in the '70s. Mark's voice is one of John's all-time favorites. It was not only ironic but a privilege for John to once again open for Mark's band at this Windjammer concert in Tulsa, over 15 years later. They performed many of their "Grand Funk" hits from the '60s & '70s and also Mark's Christian Rock tunes. John was blown away at how great they sounded. Mark was still traveling in the same tour bus from his "Grand Funk" days. Cool.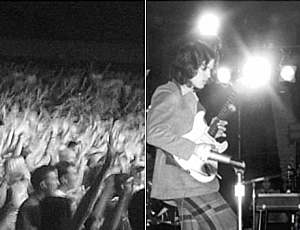 John, when with Happy Jack in 1973, performed with Dr. Hook & The Medicine Show in Barton Coliseum, Little Rock, Arkansas, not long after Elvis Presley was on the very same stage. Bobby Ziegler on lead vocal/percussion, Steve Wright on lead vocal/percussion, Ron Hall on keys/vocal, Kenny Hall on drums/vocal, and John on guitar/vocal.

"Happy Jack" was a popular rock band based out of Benton, Arkansas, a suburb of Little Rock. They predominantly performed for concerts, but, also for college and high school events. This band also opened for ZZ Top at an outdoor concert. Kenny Hall, the drummer, went on to perform with John on other occasions through the years. You can listen to a clip of this concert here (Real Player needed - download for FREE on the "Music" page).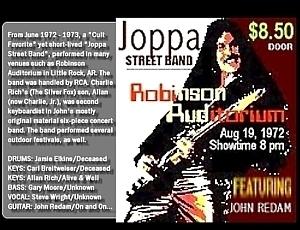 John, when with Joppa Street Band, from 1972 - 1973, a "cult favorite" concert act, performed in concerts at outdoor festivals and Robinson Auditorium in Little Rock, Arkansas. This flyer was made by John's former student buddies from High School who were in the front row of the concert.

John was on lead guitar and vocals, Steve Wright on lead vocal/percussion, Gary Moore on bass, Jamie Elkins on drums (deceased), Alan Rich (Charlie Rich's son) on keys, and Carl Breitweiser on Hammond organ (deceased). This concert band performed mainly John's original rock music, with some re-arranged rock hits thrown in. They were along the lines of "Yes" mixed with "ZZ Top" in style.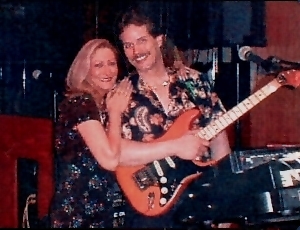 John & Lori Duke worked together at Lennie's Club in Tulsa, OK, from February of 1998 through January of 2000. John had the house entertainment position from December 1994 - January 2000, breaking and setting many records. John was the last house musician who performed at "Lennie's". Since, "Lennie's" has become a "Karaoke" type bar, with no live musicians performing, only house vocalists singing to the pre-recorded "Karaoke" CDs. John is an avid supporter of live music and musicians, and has strong feelings against musicians/vocalists betraying their craft in this manner, costing live music and musicians work.

John considered Lori one of Tulsa's best female entertainers/vocalists, sounding much like Cher in vocal similarity. She was a pro and a pleasure to work with while they both performed together at "Lennie's". Some videos of John and Lori can be seen on John's YouTube page.

John's other female vocalists at Lennie's were, in chronological order: Angie Weaver, Susie Pratt, and Laura Sullivan, who were all very good vocalists in their own right. John enjoyed performing with each and every one of them.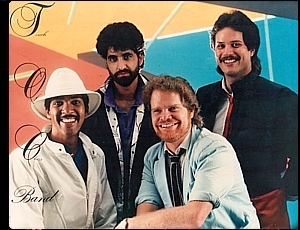 Touch of Class was a Tulsa-based road band that John performed with from 1986 - 1991. Frank Westbrook (Rare Earth) on keys, Judge Porter (Jana Jae) on drums, Richard Pool on bass and keys. This band performed predominantly in the clubs and hotels, but also did some concerts and opened for famous artists such as Mark Farner, Blue Oyster Cult, Moe Bandy, Sammi Jo, Barbara Fairchild, etc.

This "Touch of Class" in Tulsa, OK, was the third version to whom John performed with. The first version was the backing band to Sylvester Smith III in 1976. Richard, the bass player, left Sylvester and took the name with him. John and his drummer Kenny Hall had already left and returned to Little Rock, AR. John joined for the second time in the summer of 1980, leaving in 1981 to pursue his own band. This last time, John joined this version after disbanding his road band "Tourist". Some videos of this version of "Touch of Class" can be seen on John's YouTube page.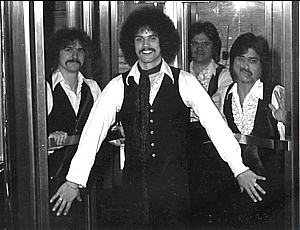 Southbound was one of John's road bands. John in Memphis, Gary Ward (drums) Little Rock AR, Keith Lancaster(keys/guitar/trumpet) Houston TX, and Ray Rodriguez (bass/guitar/coronet) Houston TX. A+ reviews in two papers, Memphis, TN & Slidell, LA (New Orleans).

John took this band on their own from being Sylvester Smith III's backing band, as they wanted to do more hip and progressive dance music. With Syl, as much as they enjoyed their time with his shows, the music was just too laid back for them.

John and Keith took the plunge and got their hair curled while in Shawnee, OK, when still with Sylvester. Many thought that Keith and John were brothers, and that John resembled the lead singer and guitarist for Pablo Cruise.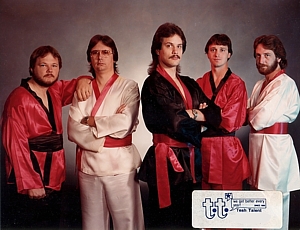 Tourist was a road band of John's from 1984 - 1986. Dan Maxey on keys, Jenks Smith on drums, Tim Mahoney on bass. "Tourist" was a dance/show band who performed Top 40 and classic tunes for their dance sets, and did '60s British and American tributes for their show sets.

"Tourist" transformed into this configuration from a band named "Fame". "Fame" had a house-band situation in Tulsa, the club closed, therefore, causing the guys to re-group and go on the road, also changing personnel. Eventually, Chuck Salter left the band, Keith Cooper left the band and was replaced by Chip Anderson, and "Tourist" continued on for about a year as a four-piece with John's friend from San Antonio, Tim Mahoney, one of John's favorite bass players, replacing Chip.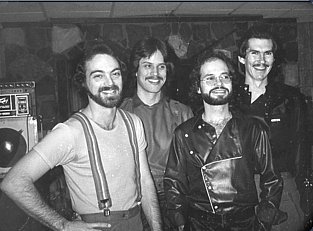 SASS 1982 was another one of John's road bands, agency in Memphis, TN. Steve Callicote on bass (Melissa Manchester, Natalie Cole), Kenny Hall on drums (Box Tops, Buckinghams), and Billy Hoover on keys. This same night Mr. Boots Randolph (Yakety Sax) and son Randy sat and watched the show with smiles and compliments at the Camelot in Little Rock, AR.

Both Kenny and Steve had worked with John in other bands, Kenny the longest since 1973, Steve since 1980. John had known Billy's brother Sam from high school days, where he had met Billy at a younger age. John was looking for a keyboard player for this band, and ironically as he was driving down the streets of Jacksonville, there was Billy walking on the side of the street. John offered the gig to him, Billy accepted. Steve eventually left to go back to Virginia, being replaced by Keith Cooper on bass and sax. Kenny also left to pursue other projects, being replaced by Jenks Smith, another long-time band mate of John's.

This band's different versions disbanded after approximately 3 years, with John and Billy joining Nashville great, Mr. Tommy Riggs, who was originally from North Little Rock. Tommy was a favorite comedian/musician on the show circuit for years, playing at many large venues across the nation. Thanks to old-time friend Steve Dietrich for connecting John and Billy to Tommy.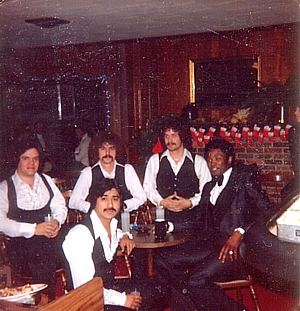 Sylvester Smith III & Dignity Band, sitting in the dining area of Hays, Kansas' largest show/dance club, while on break, right before Christmas of 1979. This was one of a few show bands John performed with. Sylvester was similar to Lou Rawls and Johnny Mathis. A few LP albums were made. John and band left Syl to become a new version of Southbound, one of John's bands from the past few years in Little Rock, AR. John and Keith had their hair curled in Shawnee, OK, on a dare between the two of them. Most thought that Keith and John were brothers or related, and that John especially favored the lead singer and guitarist for Pablo Cruise.

John on guitar, bass, keyboards, vocals, Keith Lancaster on keys, guitar, trumpet, and vocal (Houston, TX), Ray Rodriguez on bass, guitar, coronet, vocal, and Gary Ward on drums, rounded out the Dignity Band with Syl, later to become a third version of Southbound. Both Dignity Band and Southbound traveled all across the nation doing shows and dance sets, being very well received. One favorite venue that Southbound performed at was outside of New Orleans, LA. They were reviewed by the former guitarist from the Champs who recorded "Tequila". Another favorite venue was the Camelot in Little Rock, AR.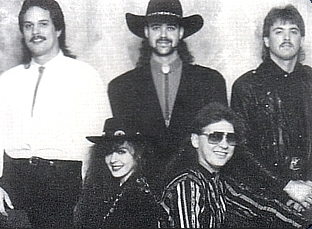 AUDIO RODEO, was one of Tulsa's top Country/Rock bands from 1991 - 1994. John played multi-keys, guitar, bass, vocals, and ran sound for this band. Tereas Carter vocals, David Weaver guitar, Rocky Caron drums, Bruce Dunlap bass, in this version. Their first guitarist was Jim Leake, David second, finally "J.J." Jones. Ray Hamilton and Rick Morrow were on keys before John. John Spencer was on drums before Rocky. They opened for artists such as Dean Dillon, Davis Daniel, Kevin Black, etc. They performed with Pam Tillis and Gus Harden in the audience in Tulsa.

This band recorded several original tunes, written by Tereas, arranged, engineered, and produced by John. They were on the "Ditto Records" label out of Nashville. One of the crowds' favorite originals was "I Won't Hear You Cry Anymore", the last song written by Tereas and recorded by John on all instruments and backing vocals, before John left the band to pursue other projects. John is still in touch with all the last members, Rocky and John still occasionally performing together in project bands. Rocky is the drummer for Urban Cowboy legend, Johnny Lee.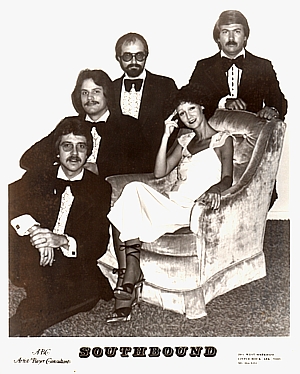 THE ORIGINAL SOUTHBOUND, 1974-1979, came from a "high-society" band named "Good News" who was the relative of "Common Good", both bands managed by Bill Ragan. They primarily performed for the elite of Little Rock, Arkansas, at the Capitol Club and similar events. John and band grew tired of that situation and started weaning themselves from the "Tuxedo" performances back into the higher paying clubs. A few more versions of Southbound were created by John through the years, the last version a show/dance road band.

Pictured from left to right are: Tom Bennett on drums and vocals, John on guitar and vocals, Joe Marchese on keyboards and vocals, Jerrie Lindsey on lead vocals and percussion, and Tom Harbison on bass and vocals. The original incarnations had Jimmy Tedford then Gary Lumsden on drums, Diane Davis on lead vocal, and Steve Wright on keyboards. Steve and John had performed together in three other bands, "Joppa Street Band", "Happy Jack", and "Slap Happy" where Steve quit to join "Good News", the predecessor to "Southbound". Steve offered the guitar position to John shortly after. Tom Bennett remains in Little Rock, Jerrie is in Florida, Tom Harbison is in the Houston area, Joe Marchese in Little Rock, Steve Wright in Texarkana, the others unknown. John still keeps in touch with Jerrie and Joe occasionally.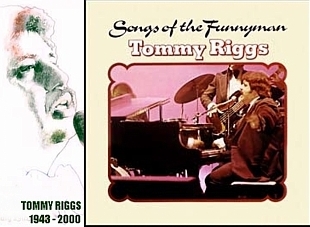 TOMMY RIGGS, 1943 - 2000, Nashville, TN, was one of the show circuit's favorite musicians, singers, songwriters, and comedians. Tommy was also a famous DJ in Little Rock, AR in the '70s, "Rock Robin", who was heard on KAAY across the nation. Tommy was an accomplished pianist, not to mention a very souldful barritone vocalist and comedian. This was one of John's favorite show bands to perform in, and Tommy was one of John's favorite entertainers.

John performed with Tommy along with John's keyboardist Billy Hoover for only a short time before returning to his own projects, but enjoyed every minute with Tommy and the band. He performed shows at St. Louis' Playboy Club, Doc Severinson's in OKC, Lancer's in Witchita, Sports Page at the OKC Hilton, Cajun's Wharfs, etc. Music clips on the "Music" page. You must hear his version and arrangement of "If You Don't Know Me By Now", simply a soul-felt presentation.
---

More of John's bands and their shows coming...